New: Recognition
THE Best is the new highest distinction that curates excellence across various industries, proudly showcasing the pinnacle of the Best professionals and establishments. From top-tier Hotels to Michelin-starred Restaurants, Blockbuster Movies to Influential Personalities, Luxury Cars to Award-winning Games, Gourmet Food to Serene Spas, and Trendsetting Beauty & Fashion Brands - our label spotlights the "creme de la creme" in each industry.

Exclusive membership in THE Best© signifies unparalleled quality, setting a new standard of excellence. Each member receives not just recognition but an invaluable boost through our cutting-edge Best social media app.

Our Best social media, gaining 10M+ monthly user votes and named in the 20 most innovative companies, serves as a premium stage for exceptional entities, enhancing their visibility and amplifying their content reach and sales, thereby fortifying their reputations as industry leaders.

At its core, Best is a platform built on the simple concept of swiping to vote, but it has transformed this everyday interaction into a powerful tool for creators, brands and businesses alike. With just a swipe of your finger, users express votes and likes on the products, content, or experiences that resonate the most. It's like having the collective wisdom of a diverse and engaged community right at your fingertips.

For creators and brands, Best social media provides an unprecedented opportunity to showcase their offerings to a highly engaged and discerning audience. Whether you're a boutique hotel looking to share your luxurious amenities, a restaurant known for your mouthwatering cuisine, an automaker with cutting-edge vehicles, a film studio producing blockbuster movies, or a beauty brand with innovative products, Best is the ideal platform to connect with your target audience and get your creations noticed.

To honor their distinction, every member of THE Best© is bestowed with a prestigious trophy, symbolizing their status as the epitome of excellence. This trophy becomes a beacon, proudly displayed within their respective communities, signifying their commitment to unparalleled quality and service.

THE Best isn't merely a label; it's a testament to dedication, expertise, and a relentless pursuit of perfection. Join us in celebrating and embracing the absolute Best across various industries.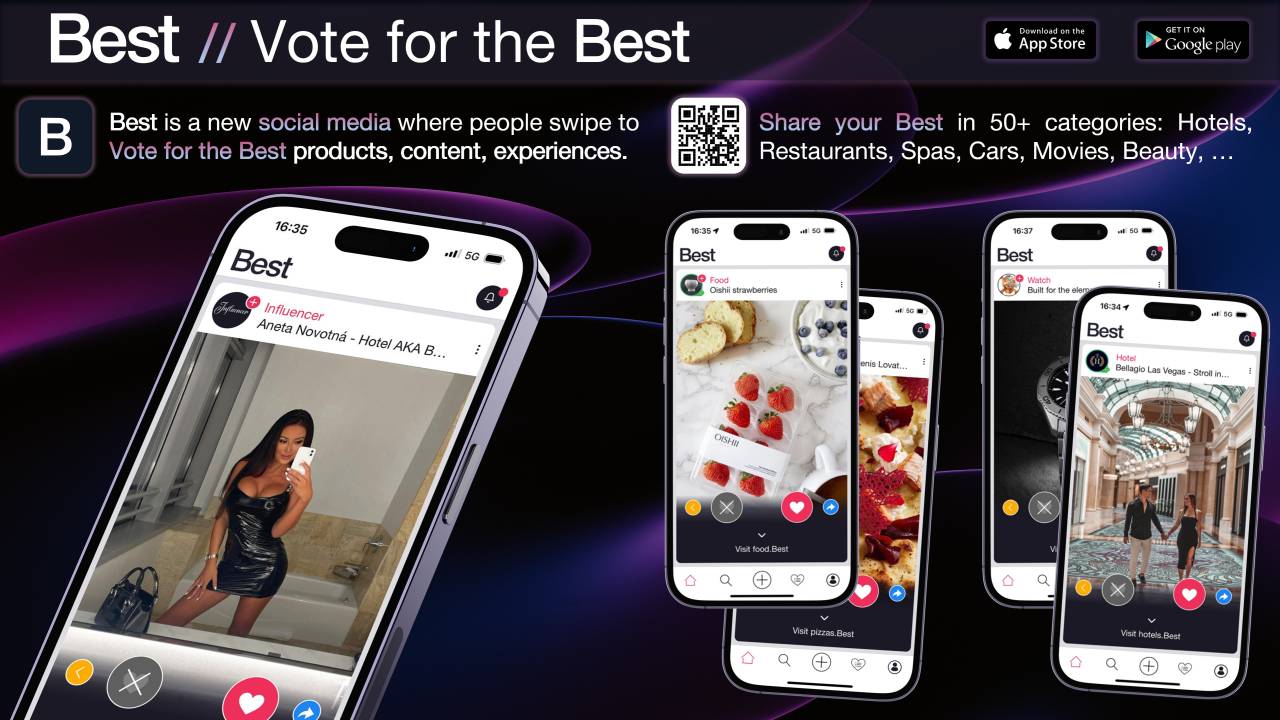 Swipe to vote for your Best Hotels, Restaurants, Movies, Fashion, Influencers, Models, Cars, Games, Beauty Brands, ...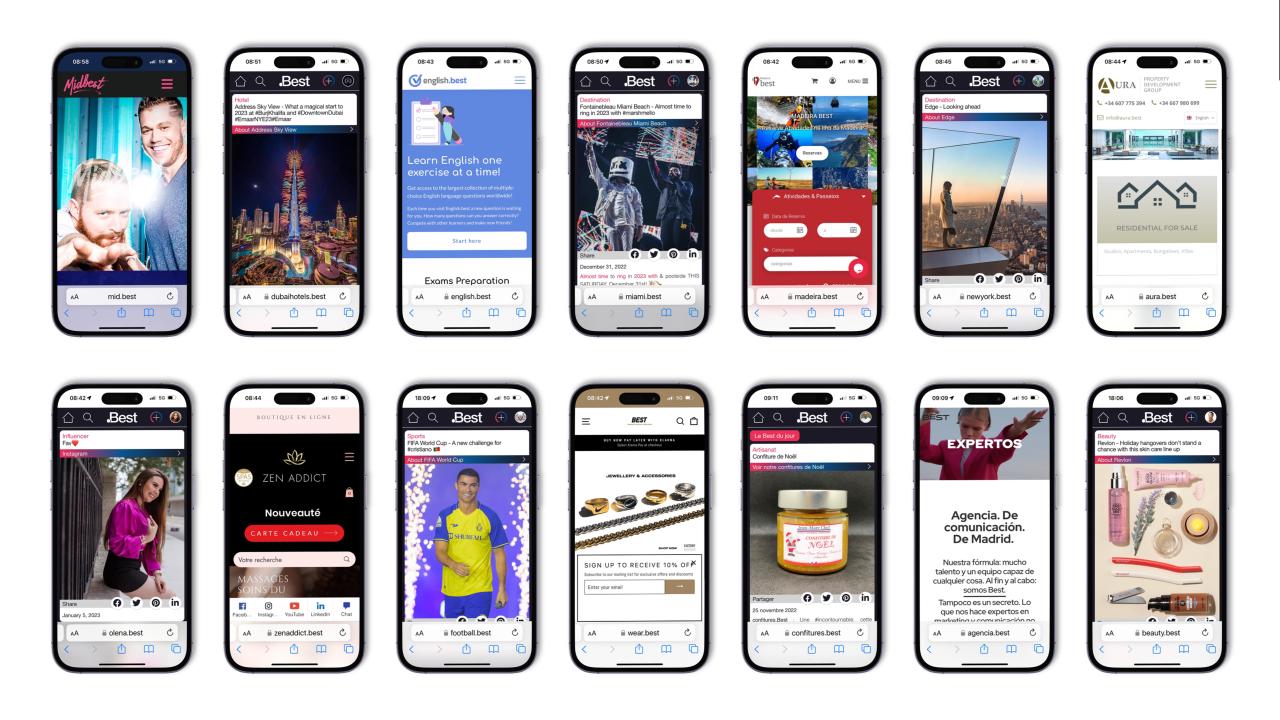 Get a .Best domain to promote yourself, your Business, your Brand, your work, your lifestyle or simply your Best content.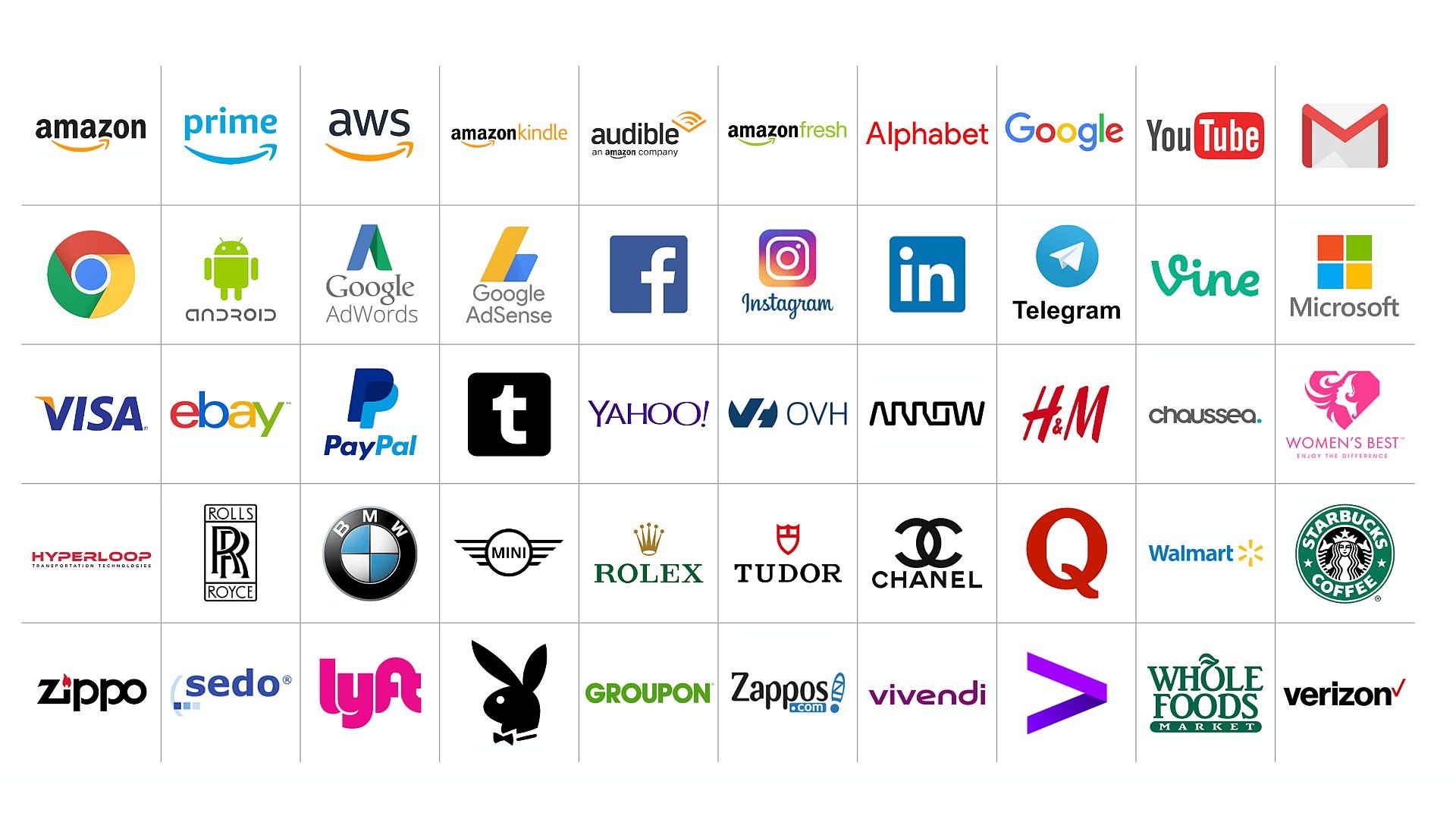 Total security protection against cybersquatting, phishing, spam, brandjacking, and other potential abuse of your brands.
Best app features
→

VOTE FOR THE BEST

Swipe to vote for your Best Hotels, Restaurants, Movies, Fashion, Influencers, Models, Cars, Games, Beauty Brands, ...
→

SHARE YOUR BEST

Post your Best content to connect with more people, engage followers, influence your community, promote your business, best products & services, build your brand, or simply create Best content that's distinctly yours.
→

SELL THE BEST

Set-Up your Best-To-Action linq : Promotional url, Email, Whatsapp, SMS or Phone Contact to engage with users and drive new sales.
→

SITE YOUR BEST

Pin your Best content on your own Free website and drive more reach, engagement, business sales or social content monetization.
→

MONETIZE THE BEST

Monetize your site performance (Advertising clicks) and social engagement.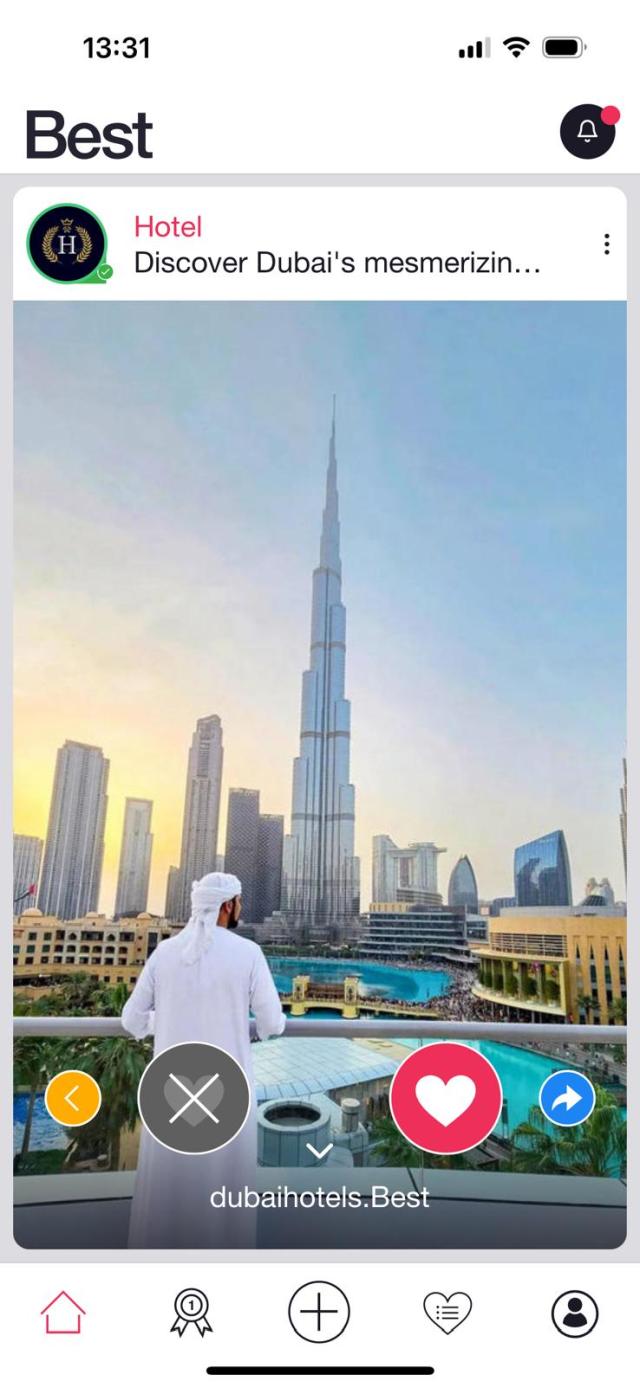 Best